This is the Most Popular Calligraphy Set in the World!
Our gift to you! Buy 1 Set and get a Personal Set FREE! 
DISCOUNT APPLIES AUTOMATICALLY WHEN YOU ADD TO CART
We Promise The Smile On Every Calligraphers Face Is Genuinely Unforgettable When They Get The Livity Pen!
It's The Perfect Gift For Any Calligrapher Guaranteed!
🎨 The Pen nib is extremely smooth, making it seem like you are writing on clouds. It'll be the smoothest thing you've ever written with. 
🎨 It has the perfect grip allowing calligraphy skills to really show! Making anyone an absolute professional in calligraphy, cursive, and sketching. 
🎨 Know that your Livity Pen ink lasts a long time which allows anyone to easily focus and get lost in a land of pure happiness and bliss! 
🎨 We know from our 10,000 customers that its the absolute perfect gift for any Birthday, Graduation etc. Your loved ones will absolutely love you for getting them this!
🎨 You only need a 10 second cleaning so please don't worry about messy cleaning! The pen will absolutely take care of that.
🎨 Our ink is so delicate. You can be absolutely worry free about the pen being stained or bleeding! You will 100% get your moneys worth with how durable The Livity Pen is!
🎨 It's also The Perfect Beginner Pen! Your loved ones or kids will easily be a writing addict improving their skills almost immediately. 
🎨 The Livity Pen is insanely strong and not easily broken so you can completely eliminate the fear of it being broken! 
🎨 The Livity Pen is approx. 18.5 cm / 7.3 in length which means its easy to write and use! Its the proper length for anyone's hand, making your wirting exprerience comfortable and giving you the hand of Picasso!
Due to high demand we can only give out 100 Free Personal sets so get yours NOW before they're all gone!
CLICK The Add To Cart Button Above To Get Your Livity Pen Set and Personal Set Today!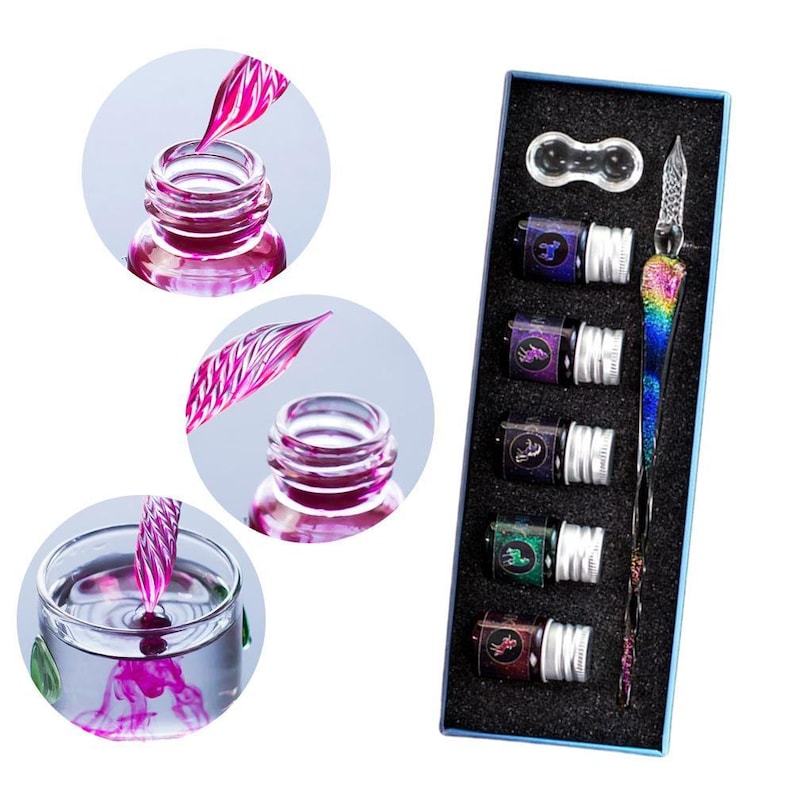 Box packaging:
🖌️ 1 x Livity pen
🖌️ Your choice of Livity Ink
🖌️ 1 x Livity pen holder